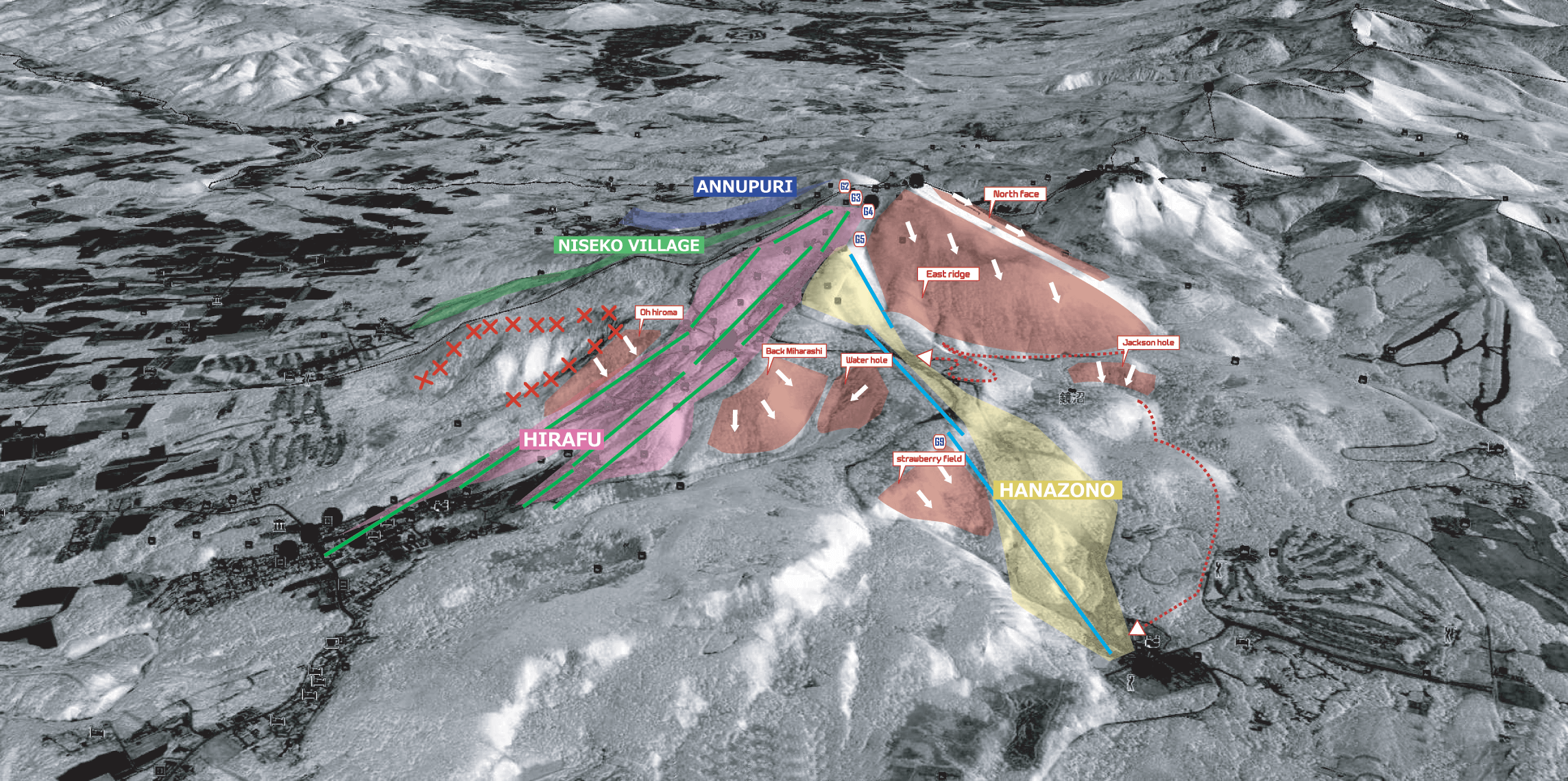 Hirafu and Hanazono side
Niseko Grand Hirafu is the biggest ski area in Niseko. There are many side country ares in slops.
Hanazono ski lifts ars veru usefull for people wha ski down North face , East rudge and jackson hoele to go back to Niseko Hirafu.
Cat track to Hanazono is up hill. If you are a skier, walk track to Hanazono 1st lift is much easier because is doesn`t have to walk up.
East ridge
East ridge is one of the widest powder back country area which is from the peak to north east side. Any side you ski down and you can cross the cat truck to Hanazono 2 lift. Skier can continew ski down to the bottom and take walk path to Hanazono car park